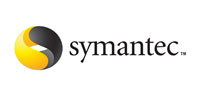 MRi has partnered with Symantec Corporation, one of the world's leading software companies, to provide data protection, management, availability and disaster recovery software solutions to government agencies and businesses. Symantec delivers information security and availability solutions that provide customers with an effective way to secure and manage their most valuable assets. Symantec provides solutions for the enterprise data management issues most relevant to your agency:
Security
Security Management
Endpoint Security
Messaging Security
Application Security
Storage
Storage Management
Archiving
Backup and Recovery
Infrastructure Operations
Server Management
Endpoint Management
To receive a quote on Symantec products, fill out the form below and our representatives will get back to you within 1 business day.
* This information is required for this form to be submitted