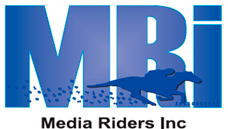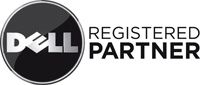 State and local government leaders are tasked with serving and protecting citizens, delivering state-of-the-art government services, and maintaining a high level of transparency. Yet, meeting these objectives in the face of decreasing budgets is challenging, forcing government leaders to root out inefficiencies in all areas, including IT. Dell's IT transformation strategy provides solutions that help IT leaders simplify, modernize, and innovate their infrastructures so that IT is a tool that moves the government forward.
Virtualization
Virtualization is changing the way resources are deployed and managed by simplifying and speeding up the IT response to a changing business environment. Virtualization can help you:
Reduce IT management requirements and expenses by running multiple applications and operating systems independently on a single server
Prioritize business needs and maximize server resources by quickly moving workloads from one virtual workspace to another
Virtualization is at the heart of data center efficiency and with Dell, you have the tools to deliver what your customers need to virtualize application environments, improve manageability and reduce overhead while increasing IT performance. Whether you're extending the value of resources at a small organization or pushing the automation envelope at an existing data center, rely on Dell to deliver solutions that make sense for your customers. The building blocks of Dell's virtualization solutions are designed to simplify implementation and management, and provide maximum flexibility and performance. Dell's server portfolio includes models designed for virtualization solutions. These servers offer increased memory, faster I/O and embedded operating systems and hypervisor of choice. Dell's ISCSI Storage solutions connect directly with existing Ethernet technology as opposed to requiring a proprietary Fibre Channel, making them a natural choice for virtualization architecture.
To receive a quote on Dell products, fill out the form below and our representatives will get back to you within 1 business day.
* This information is required for this form to be submitted